Modern Patient Care, from Anywhere
Simple, Secure, & Streamlined
Connect with patients any time, anywhere, with Kareo Telehealth.

Modern Patient Care, from Anywhere
Simple, Secure, & Streamlined
Connect with patients any time, anywhere, with Kareo Telehealth.


HIGH QUALITY VIDEO VISITS
HD video helps you and your patients feel like you're in the same room, with none of the commute or risk.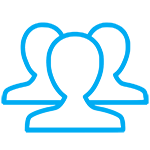 GROUP APPOINTMENTS
Meet in real-time with up to 100 participants, allowing caregivers, medical experts, and family members to join the visit.

ONLINE PATIENT SCHELUDING
Patients can now indicate their preference for Telehealth appointments through your online provider profile.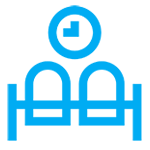 VIRTUAL WAITING ROOM
Get notified as patients enter your virtual waiting room so you know when to join the appointment.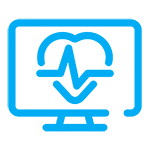 UNIQUE PROVIDER TELEHEALTH LINK
Establish trust and make it easier to meet with your own unique, secure Telehealth room.

ADVANCE COMMUNICATIONS
From scheduling to the waiting room to follow-up care, keep patients in the loop with custom communications and reminders.

HIPAA- & HITRUST-CERTIFIED
AdvanaCare Telehealth is 100% secure and HIPAA- and HITRUST-compliant.
Get Your Free Demo
Talk to one of our representatives to learn more! 

INCREASE STAFF EFFICIENCY  
Video visits are more efficient than in-person appointments. Spend less time on administrative tasks and more time face to face with your patients.

IMPROVED PATIENT OUTCOMES
Give patients the support they need to comply with treatment plans, manage medications, and engage in lifestyle coaching for better health outcomes.

NO ACTIVATION OR ONBOARDING TIME
Getting started with Telehealth is as easy as flipping a switch within the Kareo platform and moving on with your day.

REDUCE PATIENT NO-SHOWS
Transportation issues, time off work, and childcare are no longer issues for patients seeking follow-up appointments and convenient care.

STREAMLINED WORKFLOW
Maintain current office workflows for scheduling, charting, and billing. No additional staff work is required, so you and your practice can focus more on patient care.

GENERATE INCREMENTAL REVENUE
Convert unpaid follow-up phone calls or emails to fully reimbursable video telehealth visits.

SATISFY MORE CUSTOMERS
Offer your patients the convenience and accessibility of telehealth. Our clients see 98% patient satisfaction on average for video visits.

SAFETY FIRST
Provide virtual care at a safe distance, from anywhere.
ADVANACARE  TELEHEALTH
Adding a Telehealth solution has never been easier.
With seamless integration to the ADVANACARE EASY TO USE EHR and practice management software, you can implement an efficient and effective telehealth solution today.