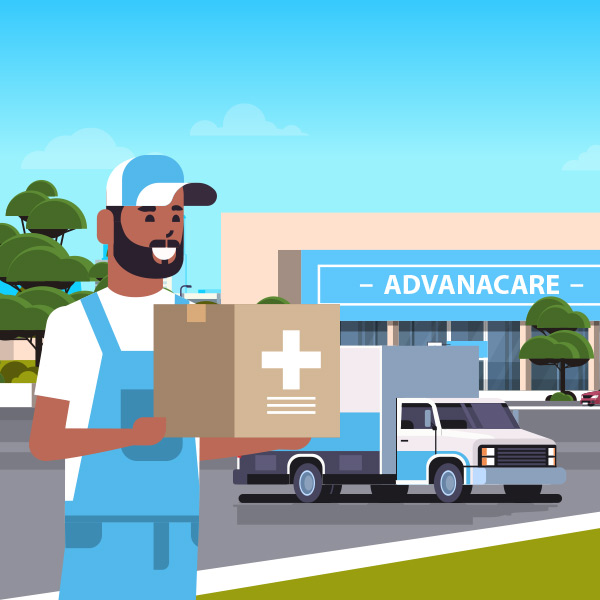 AdvanaCare Inc
Category
$10
-
$35
/
Covid Testing, Prescription Treatments
Rapid COVID Test New Jersey
Covid-19 Testing for Travel
Can I use my COVID-19 test results from CVS for Hawaii's pre-travel testing program?
Non-vaccinated travelers: In accordance with Hawaii's Pre-Travel COVID-19 Testing Program,external site opens in new window the state will accept results from PCR/NAAT tests only, which CVS offers at drive-thru lab testing locations (Rapid-result antigen test results are not accepted). Also, results must be returned prior to departure from the U.S. mainland to Hawaii. Patient samples collected at our COVID-19 drive-thru testing sites are sent offsite to independent, third-party labs that are responsible for processing the results. While turnaround times are 1-2 days on average, we cannot guarantee, prioritize or otherwise expedite results.
Vaccinated travelers: Effective July 8, the state of Hawaii will eliminate its pre-travel testing/quarantine requirement for domestic travelers to Hawaii who have been fully vaccinated in the United States. Vaccinated travelers to Hawaii must upload their CDC-issued record card to the state's Safe Travels Program Websiteexternal site opens in new window and have the card with them upon arrival in Hawaii.
COVID-19 TESTS WE OFFER
Test Type
Available?
Results
Overview

Rapid Viral Antigen

Cost $125

Walk-Ins welcome. 24/7 Testing.
24 hours
Performed with a nasal swab. This test is designed to detect the virus that causes COVID-19. When performed within 7 days of symptom onset, this test has 96.7% PPA*. If the test result is negative, there is small a chance that a true positive is overlooked by the test.

Rapid PCR Test

Cost: $250

Walk-Ins welcome. 24/7 Testing.
Rapid Results within 24 hours
Performed with a nasal swab. This test is designed to detect the virus that causes COVID-19. This test is 97.1% sensitive and 99.3 specific.
* The performance data in the package insert for the Sofia SARS Antigen test has a percent positive agreement (PPA) of 96.7% with RT-PCR using direct nasal swabs collected from patients WITH symptom onset of 7 days or less from the time of sample collection.
How old can a patient be to get a COVID-19 test?
Patients must be 3 years of age or older for COVID-19 testing. A parent or legal guardian must complete registration for all minor patients (Nebraska: a minor is anyone under age 19). Patients 3-15 years of age must be accompanied by a parent or legal guardian, who may need to assist with sample collection using the swab.
Contact Info
"Experience Advance Health Care on your Terms AdvanaCare Inc. combines medical expertise with innovative technology. The most convenient way to get your prescription medication delivered straight to your home or office."
1055 Boulevard E G2, Weehawken, NJ 07086